Carpentry Services in Gretna, LA
Comprehensive Carpentry Solutions In Gretna, LA
Are you a Gretna homeowner looking to breathe new life into your beloved abode? Well, we've got great news for you! At Rick's Carpentry, we're your trusted local partners for all your carpentry needs in Gretna, LA. We understand that your home is more than bricks and beams; it's where your cherished memories are made. And sometimes, homes need a little TLC to stay beautiful, functional, and safe. 
The best part? Our services are designed to be as stress-free as possible. Worried about costs? We offer transparent and affordable cost estimates. Concerned about disruptions? Our work is done outdoors so you won't find a mess inside your house. And, of course, we're all about quality – we use the finest materials to ensure your project stands the test of time.
Ready to transform your Gretna home with top-notch carpentry services? Contact us for a consultation and get started!
Your Smooth Carpentry Journey Begins Here!
Carpentry Services
Carpentry is more than just wood and nails; it's an art. Homeowners often have grand ideas to improve their living spaces but need a partner to turn those dreams into reality. Our carpentry services are designed to do just that. From custom woodwork to complete structural changes, our skilled carpenters are here to make your vision come to life. We understand the unique architectural styles in Gretna and take pride in offering customized carpentry solutions to enhance the unique character of each property.
Decks Covers
Gretna residents know the value of outdoor living. However, the scorching sun and unexpected rain can damper your outdoor plans. Our deck covers offer the perfect solution. 
Our experts will design and install the deck covers in a way that protects the deck from exterior elements and adds elegance to your outdoors. Worried about the selection of the right material? No problem! We'll guide you to choosing the finest material and finishing according to the local weather. With us, your deck covers will remain functional and beautiful for years!
The best part? We don't just stop at installation – we're here for the long haul. Our team provides valuable maintenance tips to ensure your deck cover retains its beauty and functionality.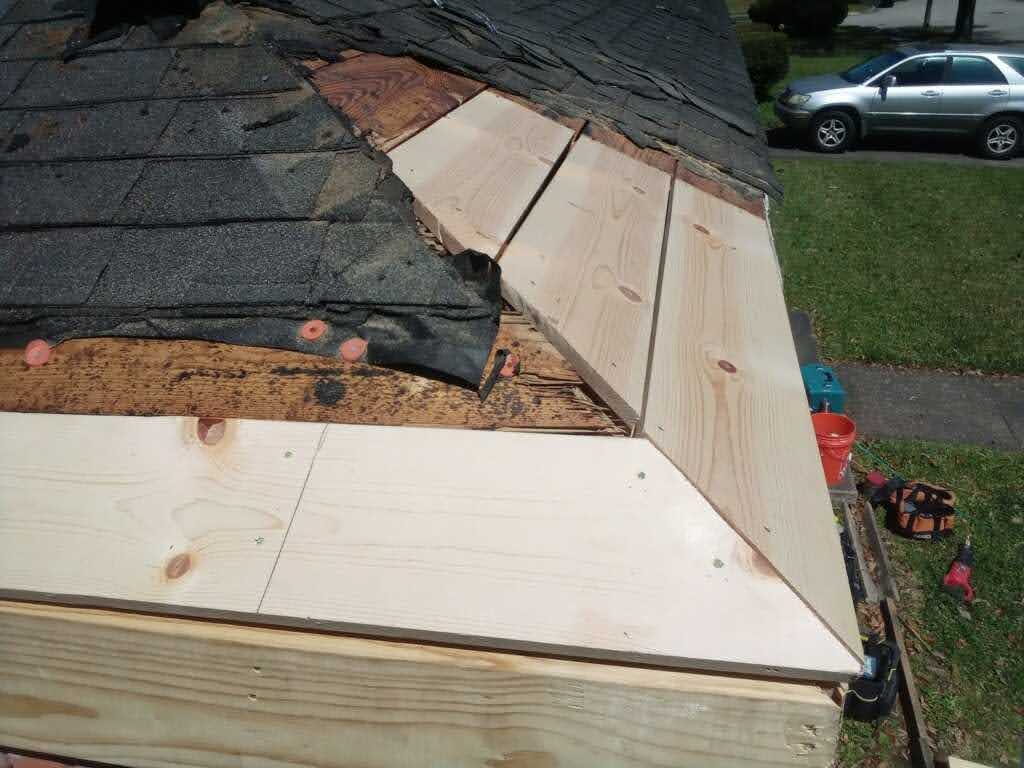 Fence Installation
Fence installation can be a daunting task, especially when it comes to ensuring it's properly aligned with your property's boundaries and local regulations. Our team of experts will handle the installation with precision, giving you peace of mind. Whether you're interested in a classic wooden picket fence or a modern wood fence, we'll guide you through the selection process to find the perfect fit for your property.
Ready to upgrade your property's security and aesthetics with a new fence in Gretna? Contact us for a consultation.
Patio Covers
When the harsh Louisiana sun makes it unbearable to enjoy outdoors, our patio covers will offer you the perfect blend of shade and style. Imagine enjoying a breezy afternoon on your patio, shielded from the scorching sun. Our patio covers can make this happen.
When it comes to patio covers, there's no one-size-fits-all solution. We'll work with you to create the ideal design, size, and materials for your patio cover. Whether you prefer a classic pergola or a fully covered structure, we've got you covered.
Our experienced professionals will take care of the entire installation process, ensuring that your patio cover complements your home and is built to withstand weather challenges. We're here to ensure your outdoor space remains a comfortable and stylish retreat.
Doors Services
Doors are the first impression of your home. They welcome guests and protect your family. Our door services are the perfect solution in Gretna, where homeowners value safety and style. We specialize in creating inviting entryways that add elegance and security to your home.
We know that the never-ending variety of door styles available can be overwhelming. We'll help you choose the perfect doors for your home, considering factors like aesthetics, security, and energy efficiency. Whether you need a grand entry door, a secure back door, or stylish interior doors, we've got everything.
We understand the challenges of door installation and repair in the Gretna climate, where humidity and storms can take a toll on your doors. Our expert team ensures that your doors are installed correctly and repaired promptly so that you can feel safe and comfortable in your home.
Deck Repair
Decks can face wear and tear over time, especially in the humid climate of Gretna. If you're facing issues like rotting wood, loose boards, or unstable structures, it's time for deck repair. Our deck repair services are here to restore the beauty of your outdoor space.
Our experts will inspect your deck for decay, mold, or structural damage and recommend repairs. In some cases, a deck may be beyond repair. We'll assess whether repairing or replacing your deck is more cost-effective, always keeping your best interests in mind.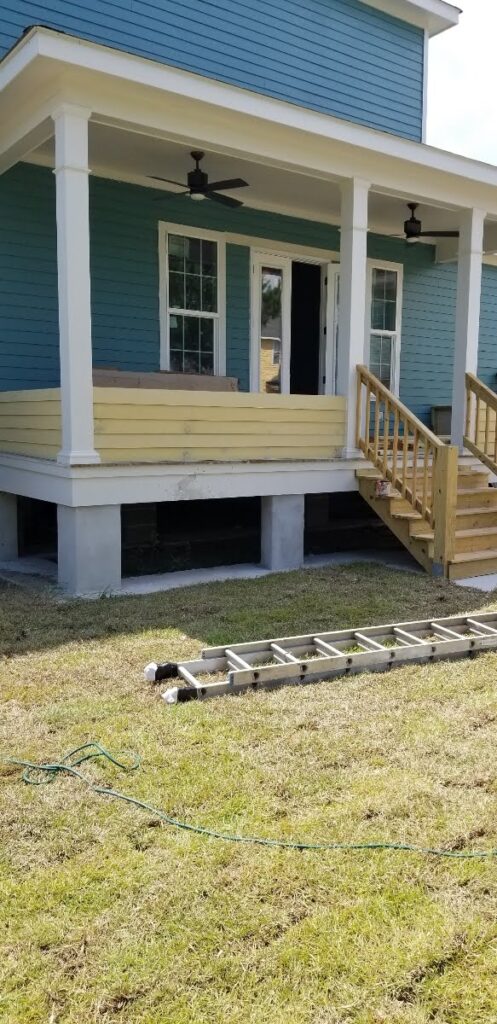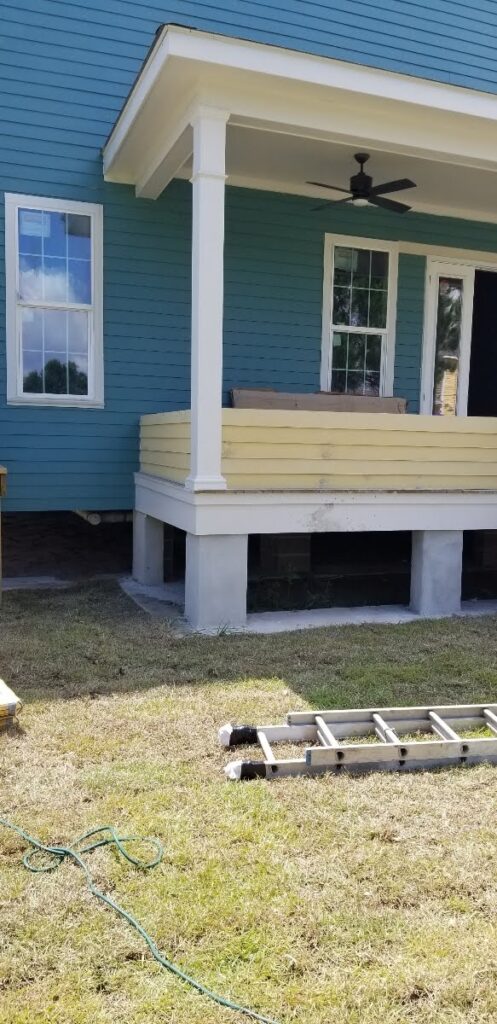 About Gretna 
Gretna, LA is a vibrant city located in Jefferson Parish, Louisiana, United States. Positioned on the west bank of the Mississippi River, it is a part of the New Orleans metropolitan area, which is renowned for its rich cultural heritage, lively music scene, and unique culinary offerings. The city of Gretna, with its own distinct charm and character, contributes to the colorful tapestry of the region.
Historically, Gretna has played a significant role in the development of the area. Originally settled in the 19th century, the city has experienced various phases of growth, influenced by its proximity to New Orleans and the economic activities associated with the Mississippi River. Over the years, Gretna has evolved from a small settlement into a dynamic and diverse community, with a mix of residential, commercial, and industrial areas.
The city boasts a blend of modern amenities and a touch of its historical past. Gretna is known for its picturesque neighborhoods, lined with oak trees and charming houses that reflect the architectural styles of different eras. Its downtown area exudes a welcoming atmosphere, characterized by local shops, restaurants, and cultural centers that showcase the region's unique identity.
Testimonials
WHAT OUR CLIENTS SAY?
We find it imperative to teach our customers how to maintain the integrity of their investment. Similarly, we work hard to maintain affordable pricing. Also, we find it important to teach our customer easy things they can do to save money by avoiding costly repairs. A little touch up here and there will go a long way.
Definitely will use again.
I needed a laundry room door replaced and Rick came out to my home expeditiously to assess the situation and to give me a quote. The price was very reasonable and in fact was the same as his estimate; no surprises there. Rick and his associate, Chris, came out early to my home and got to work immediately. The old door and frame were removed without issue and the new door and frame professionally installed. Both Rick and Chris were very collaborative and kept me informed as to the progress. The door looks fantastic and will no doubt increase the overall value of the home. As a bonus, the old door and all the old trim were taken away and the laundry room cleaned up better than it was when they first arrived. Honest, professional, collaborative: it all adds up to great value. I appreciate having a contractor who does quality work on time and in a most friendly, collaborative manner. I would recommend Rick's Carpentry LLC to anyone who needs carpentry work done.
Professional experience from start to finish. Showed up exactly on time and got to work replacing my front door. Work quality was excellent as well, and made sure I saw everything working properly before departing. Will use again for any future jobs.
We are grateful for such reliable, exceptional work. Thank you for the wonderful results.
Not welling to help. Poor service.
Melvin was highly professional. Our privacy fence came out amazing and was finished very fast.
Rick and Chris were a pleasure to work with and I would absolutely hire them again for any carpentry needs at my home. Rick showed up on time for an initial walkthrough and promptly delivered a reasonable, itemized estimate. He and his workers showed up a week later (as scheduled and on time each day) and did a great job replacing a privacy fence and gate, deck, and adjusting some of our home's doors. Overall a great experience and would highly recommend.
Definitely DID NOT live up to these 5 star reviews. The most careless piece of workmanship we have ever seen. Carpenter was more interested in speed than quality. Definitely not detail oriented.The finished product left use with more damage than we started with.
Rick is professional, responsive and stands behind his work. He installed doors for me at 2 different properties and each time he showed up when he said he would; did a great job and left the work site clean. His prices are fair and his work is great. I highly recommend him
We had 2 older wooden decks that needed replacement. Rick and his people came in and very quickly built 2 new Trex porches that are fantastic. I should have paid them a bonus.